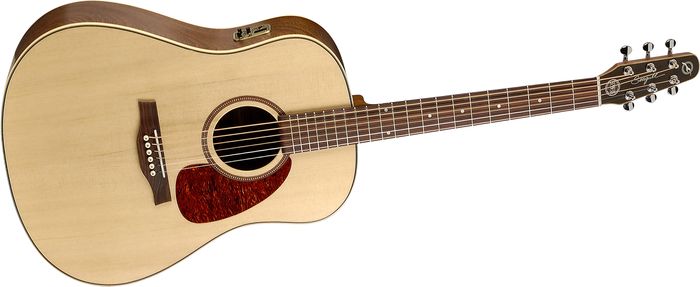 Seagull Maritime Sws Semi-Gloss Qi Acoustic-Electric Guitar Natural




Solid mahogany and spruce construction lends this guitar warm, rich tone.

The Maritime SWS Folk acoustic-electric guitar is made with a solid mahogany body. The guitar's mahogany body produces a strong sound with an emphasis on a mellow, round midrange. The Maritime SWS Folk also features a solid spruce top, integrated set mahogany neck, chrome hardware, and an Indian rosewood bridge and fretboard. The guitar's high-gloss finish provides excellent protection but at the same time is extremely light and elastic. This is a crucial point in both the sound of the guitar and its ability to age—a thick finish muffles a guitar's vibration and blocks aging. The Seagull Maritime SWS guitar also features the Godin Quantum I onboard electronics for a great plugged-in experience.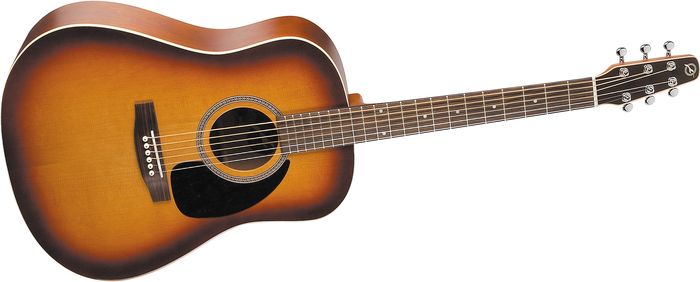 Seagull Coastline S6 Gt Dreadnought Acoustic Guitar Sunburst

The Seagull Coastline S6 GT is a dreadnought acoustic guitar with a burst finish that exudes the flash of some other acoustic guitars but with earthy colors that retain the natural look of wood. There's just something classic about a sunburst finish on an acoustic guitar, and it has always been a popular choice.


Seagull Slim Dreadnought Qi Eq Natural

Seagull acoustic guitars put this idea into motion after realizing that certain players love the S6 Original but prefer a more traditional feeling nut width. The New S6 Original Slim features a comfortable, slimmer than traditional 1.72" (4,37 cm) nut width. The same nut width as its parlor sized little brother with the big sound, the Seagull Grand. The Slims cream binding also helps differentiate this model from its S6 Original counterpart. The combination of the solid cedar top and wild cherry back & sides gives this guitar a full, warm contoured sound, further accentuated by the comfort of the silver leaf maple neck with rosewood fingerboard and double function truss rod. Another key characteristic to these guitars, as with all Seagull guitars, is the use of genuine lacquer finish, which enables the top to breathe and vibrate freely. This in turn promotes the aging process of the guitar, meaning that your instrument will actually sound better the more it is played over time. The S6 Original Slim keeps with the same Seagull high standards of quality and Musicality.



Seagull Entourage Grand Parlor Acoustic-Electric Parlor Guitar Rustic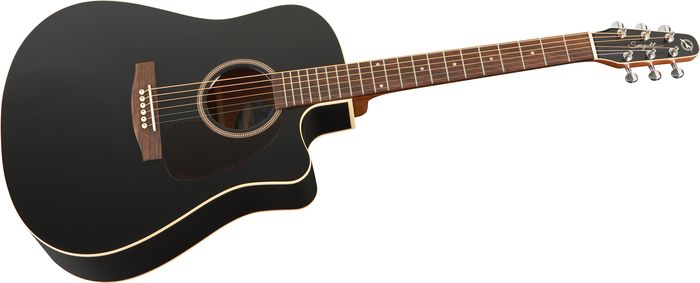 Seagull Entourage Cw Black Gt Qit Acoustic-Electric Guitar Black